Take On Sustainable Weight Loss And So Much More In Our Accelerated Fat Loss Group Fitness Classes
Tired of training programs that just don't produce results? Looking for a solution that meets your unique skill level and challenges you like never before?
Welcome to Accelerated Fat Loss at Game Changing Performance. This Group Fitness program will change the way you train with tailored fitness solutions for people of all experience levels.
We'll push you through a circuit-style workout that can help you build lean muscle across your entire body. And we'll complete every workout with a fat-burning finisher that will help you see incredible results.
Come see is in Mundelein to get started or fill out the short form on your screen to learn more!
What Makes Our Group Fitness Classes Right For You?
When you think of Group Fitness, you're probably picturing the big box gym where people are slammed into a studio and asked to complete the same movements for an hour.
That's not us.
At Game Changing Performance we do things a little bit differently. Instead of relying on cookie-cutter classes and one-size-fits-all strategies, we're helping you see sustainable success by tailoring every workout to your unique skill level.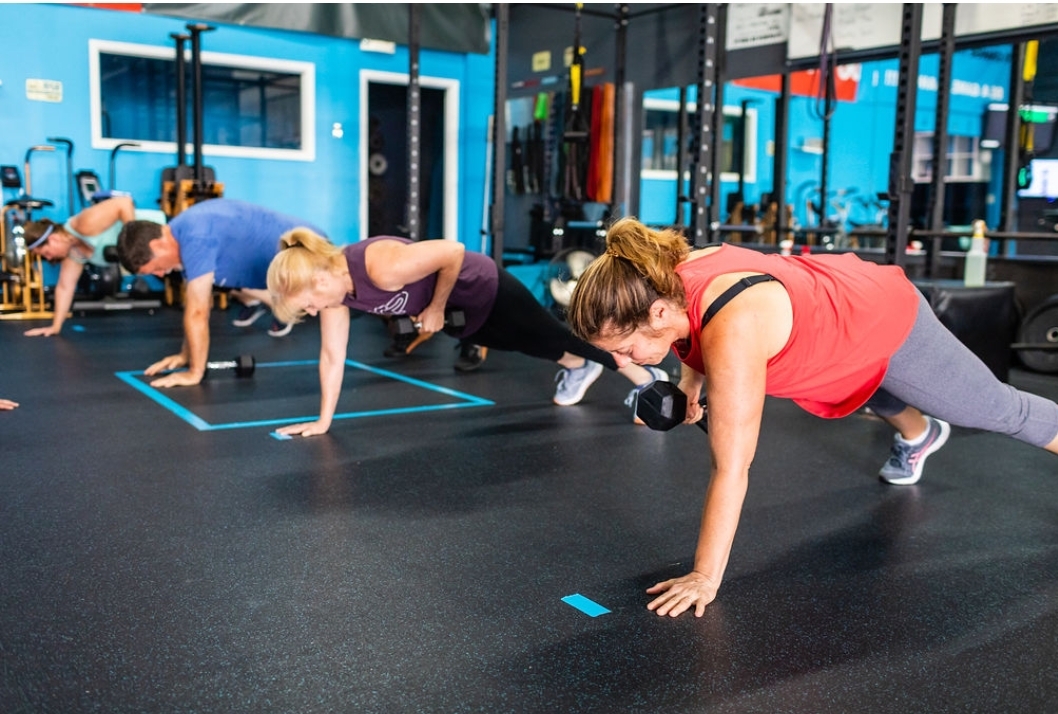 WHAT DOES THE FREE CONSULTATION INCLUDE:
* Body Fat & Lean Mass Assessment with state of the art InBody body composition machine ($100 value)

* Goal Strategy Session- where we find out what you really want to achieve and make a plan on how to get you there ($80 value)

* Getting to know the program- we'll walk you through what a program looks like and help you get comfortable with our facility so that first session is just right.

We have something for complete beginners and experienced athletes. And it can all be done side-by-side.

We're helping Mundelein:
Build lean, functional strength across your body
Improve your cardiovascular health
Take on healthy, sustainable fat burn
Rely on professional coaching every step of the way
PLUS, We're Here To Help You Stay Motivated Like Never Before
The Accelerated Fat Loss program works because it's not reserved for the elite athletes among us. Our doors are open to people all across the community who just want to stay active and have fun in the process.
From day one, you'll enjoy unwavering support and motivation as you take on a fitness journey that keeps you challenged with new workouts every week.
Gone are the days when you dreaded going to the gym. Gone are the days when you felt intimidated by everyone in class.
Our Group Fitness classes in Mundelein are helping you:
Achieve your goals one step at a time
Enjoy the support and motivation of everyone around you
Find success with hands-on coaching and encouragement
Face life with renewed self-confidence in everything you do
Join Us Today For The Best Group Fitness Classes In Mundelein
Don't give up on your health and wellness just because past programs haven't worked. At Game Changing Performance, we're committed to helping you thrive for weeks and months and years to come. Our Accelerated Fat Loss Group Fitness Classes are great for all ages and experience levels.
Join us in Mundelein and see it all for yourself. Just fill out the short form on your screen to learn more!