HOLIDAY NUTRITION TIP #5
Don't Confuse Your Goals with Others' Gluttony
Just because other people are eating wild doesn't mean you should. Their goals are not your goals. They might be ok with gaining 5 lbs during the holidays but you're not. So keep that in mind as they are face first in the desserts and you are trying to justify it.
Before you go to a party, write down your current goal. This will help you remember it when you are seeing a person eat big slices of cake and you are trying to justify why you should. Honestly, that one piece won't set you back much. It's the idea of always justify one more, one more, one more, that's what really is breaking. You're breaking those habits you've built and you don't want to let them all go. So build on your strength. Follow your plan from the week and only eat off plan during those parties. But don't be gluttonous about it.
Want to download our FREE Holiday Nutrition Survival Guide? Just click the picture.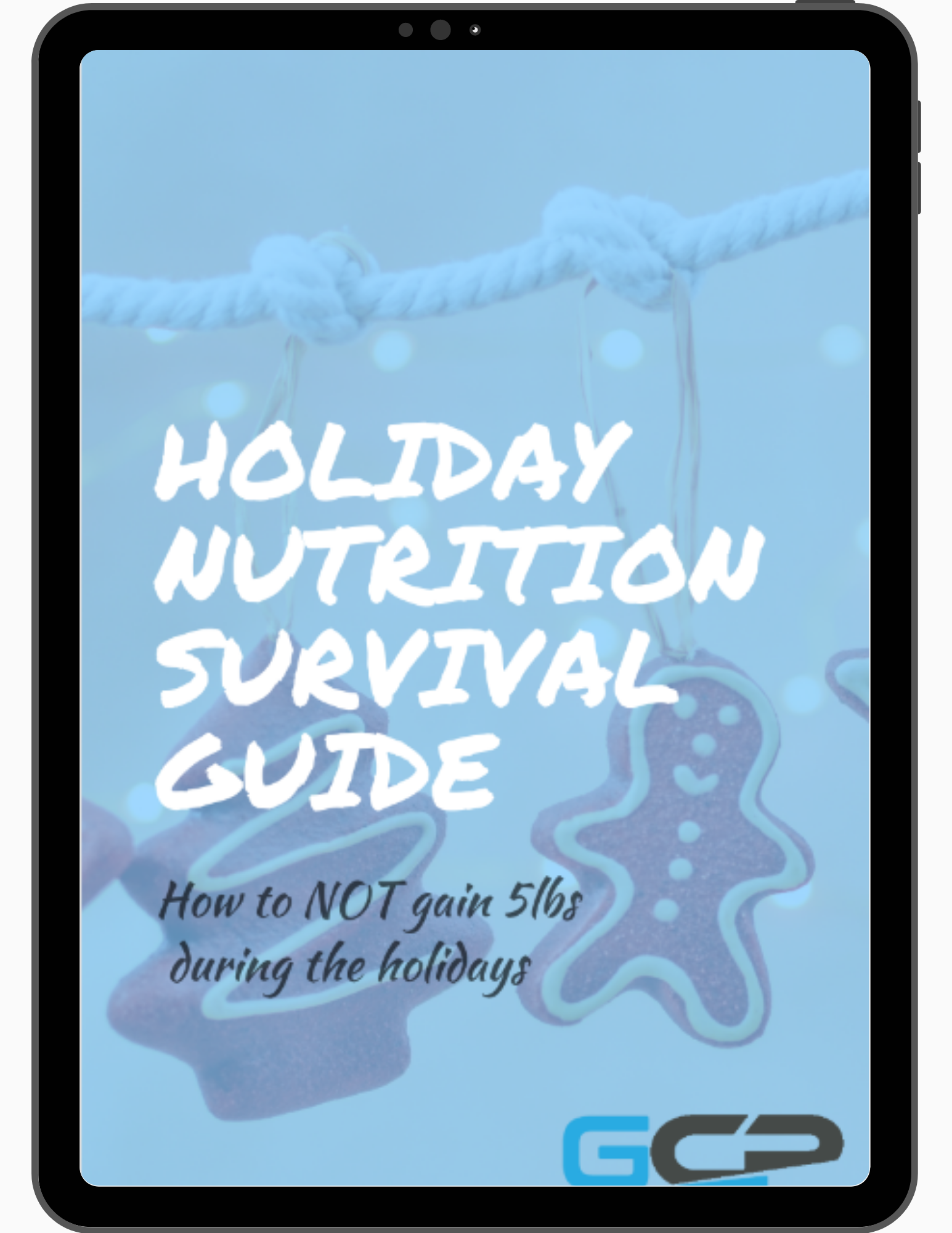 Check out our different social media posts on this tip
FACEBOOK
PINTEREST
TWITTER
HOLIDAY SURVIVAL TIP #5
Don't Confuse Your Goals with Others' Gluttony
Just because other people are eating wild doesn't mean you should. Their goals are not your goals. They might be ok with gaining 5 lbs during the holidays but you're not. So make wise choices! pic.twitter.com/Dg12ZcHRJZ

— Game Changing Performance (@GCPMundelein) November 24, 2020
INSTAGRAM