HOLIDAY NUTRITION TIP #1
Don't Graze
Have you ever been at a party and happened to camp out by the food table? Did you notice how often you reached down and without really noticing put a piece of food in your mouth?
If you're like most people, you constantly snack when foods in sight. So let's take that out of the equation.
Grab yourself a plate, small is best for saving calories. Fill it up with whatever you would like, then walk away from the table. Go join in a conversation as far away from the table as you can and try to get lost in the convo.
This will save you a ton of calories by the end of your party!
Want to download our FREE Holiday Nutrition Survival Guide? Just click the picture.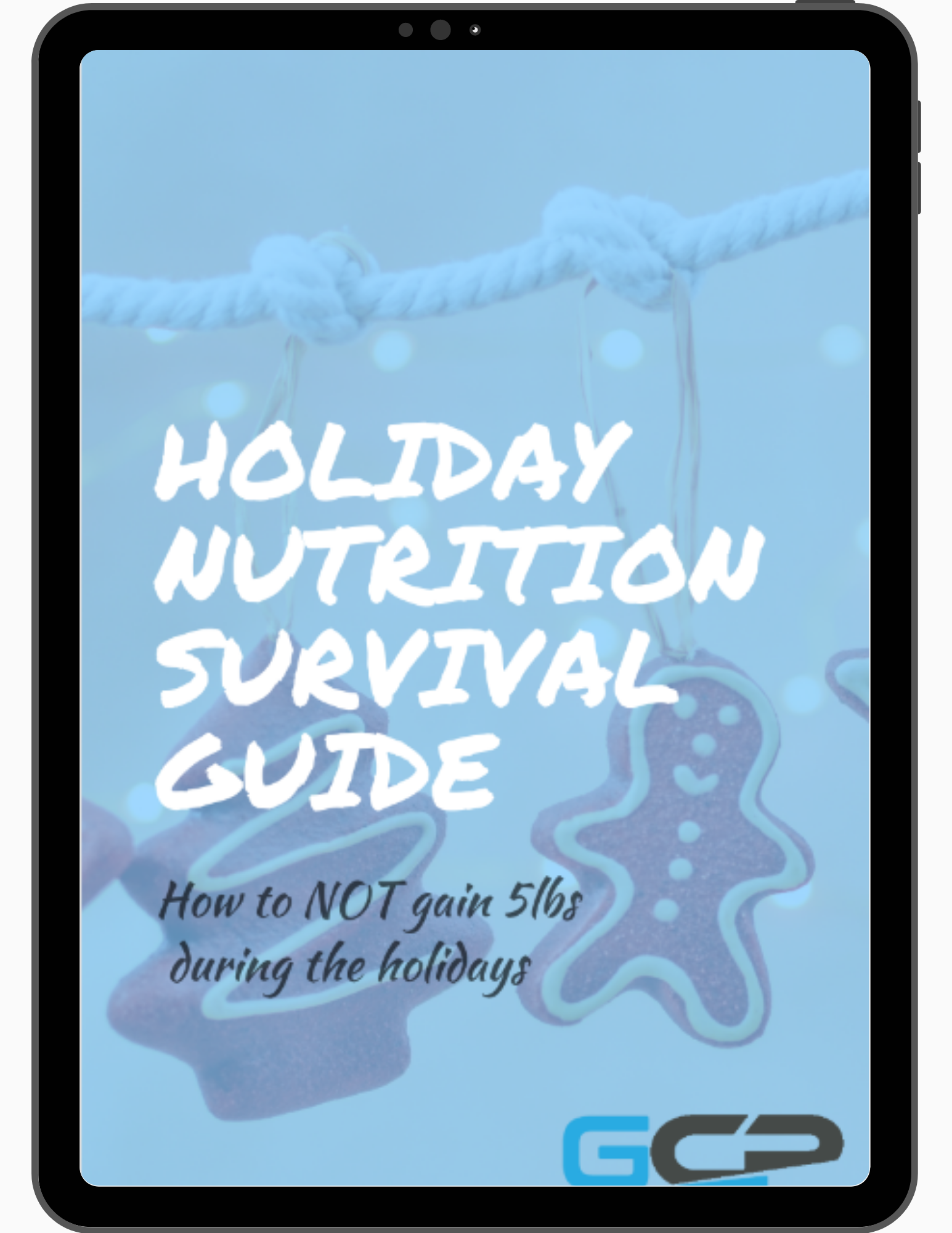 Check out our different social media posts on this tip
FACEBOOK
PINTEREST
TWITTER
HOLIDAY NUTRITION SURVIVAL TIP #1
Don't Graze

When at a party, grab a small plate and put what you'd like to eat on it. Then walk away from the table. Don't stand by the table talking, try to get as far away from the table as possible. This can help keep total calories down. pic.twitter.com/ctjAeYn5ra

— Game Changing Performance (@GCPMundelein) November 10, 2020
INSTAGRAM