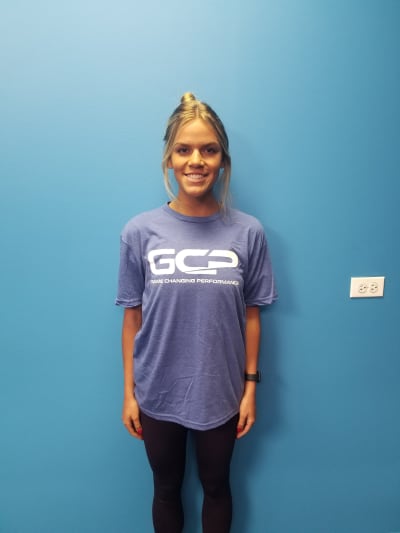 Sydney Braun
GET TO KNOW THE COACH

Hiking new places or online shopping

Dumbbell lunges or kettle-ball swings!

FAVORITE HEALTHY FOOD / MEAL

Greek yogurt with berries

FAVORITE UNHEALTHY FOOD / MEAL

Any type of chip! I am a big snacker and when ever I see a bag of chips it's hard to control myself!

WHAT GOT YOU INTO THE INDUSTRY

I danced competitively all my life and once I got to college I sort of let myself go. I change my major sophomore year from speech pathology to food nutrition management, once I started these classes getting active became a passion of mine again.

Staying organized and on top of my work, especially when I have a lot on my plate I tend overwhelm myself.

Holding myself accountable

Everything happens for a reason

Swap out condiments for a lower calorie alternative, condiment calories can add up fast and

they taste just as good if not better

The members and staff! The staff has been so welcoming and caring and the members are not only amazing people but come in everyday and give it their all!