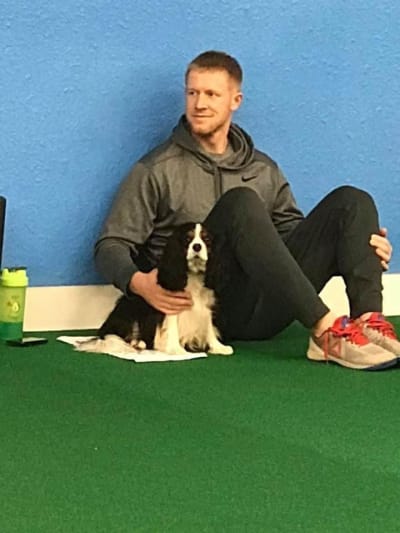 Simeon Lang
Simeon is co-owner of GCP and got his Bachelors in Exercise Science from Central College.
GET TO KNOW THE COACH
Working out (really lol), and spending time with Heather and our dogs.
FAVORITE HEALTHY FOOD / MEAL
Grilled anything, with mixed veggies or sweet potato on the side
FAVORITE UNHEALTHY FOOD / MEAL
WHAT GOT YOU INTO THE INDUSTRY
A love of sports growing up led me to a love of the weight room, and learning to have fun with training has kept it a priority for 20 years and running.
The Office is king. More recently, Blacklist and Lucifer.
Working with all ages- from our 8 year old at Youth Fit to our 68 year old grandparent, we'll have fun and get a great workout in.
"Strength is never a weakness." - Mark Bell

"Don't wish it were easier. Wish you were better." - Jim Rohn



Shut off the electronics and go to bed earlier. This will positively impact just about every area of your life.
We really do develop a family bond, and can always find a smile or a laugh no matter how much we "suffer" together.
CERTS: