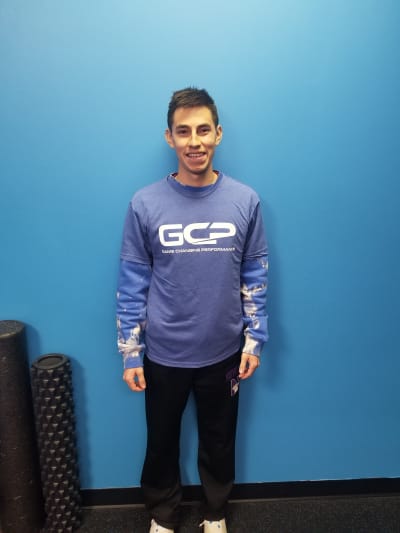 Riley Callard
GET TO KNOW THE COACH
Play basketball and swimming
Resistance training specifically chest day
FAVORITE HEALTHY FOOD / MEAL
Broccoli, little potatoes and noodles.
FAVORITE UNHEALTHY FOOD / MEAL
WHAT GOT YOU INTO THE INDUSTRY

Having a passion and love for fitness. Then wanting to help people reach their goals.
Making time for everything that is important to me.
"When you get to a place where you don't go for what you can get, but you go for what you can give, you gonna see your life change tremendously." - Eric Thomas
Never quit, results will come as long as you put in the effort.
The COMMUNITY! Love how everyone cares and pushes each other. Thankful to the clients and coaches to help me in my journey in the fitness.