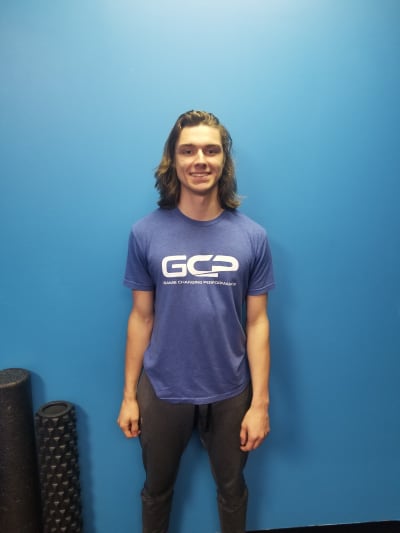 Nick Weidner
GET TO KNOW THE COACH
FAVORITE HOBBY

Watching Sports, Playing Soccer and Ultimate Frisbee, and Playing Board Games, Watching Movies/TV Shows
FAVORITE HEALTHY FOOD / MEAL
FAVORITE UNHEALTHY FOOD / MEAL
WHAT GOT YOU INTO THE INDUSTRY

I played soccer and baseball my whole life. I became interested in how athletes can train to perform better, and this grew into a broader interest in fitness, strength, and movement.
FAVORITE TV SHOW

Avatar: The Last Airbender and Criminal Minds
BIGGEST STRUGGLE

Being socially outgoing. It doesn't come to me naturally, so it is something I am always trying to improve on and to do intentionally.

BEST STRENGTH

Self-Determination/Internal Motivation
FAVORITE QUOTE

"You make your own luck" - Ernest Hemingway
QUICK FIT TIP

You get out what you put in. If you want to reach your goals, you have to commit and put in the hard work. If you don't put in any work, you won't get good results.