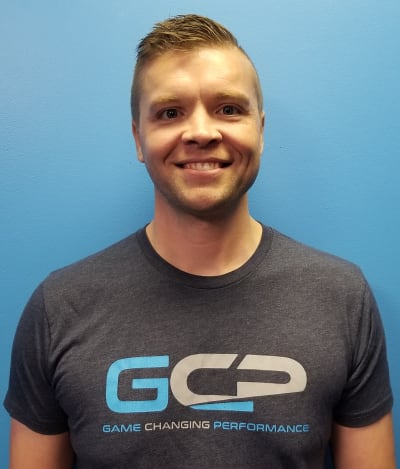 Karl Grom
Karl is a former client who fell in love with fitness because of how it changed his life and wanted to get into training to help others achieve the same feeling.

GET TO KNOW THE COACH
Exploring new cities or areas of towns I have never been in. You never know what's left to see in your own backyard!
Ones that I consider the most challenging for me. I consider the challenging exercises my favorite because they push me out of my comfort zone. Those exercises are burpees, groiners, and back squats.
FAVORITE HEALTHY FOOD / MEAL
Apples, I love pink ladies, honeycrips and granny smith.
FAVORITE UNHEALTHY FOOD / MEAL
Chips and salsa. If the restaurant has it, I am pretty much guaranteed to order it!
WHAT GOT YOU INTO THE INDUSTRY
Wanting to boost my self confidence is what got me into the fitness industry. We are in constant battle with what we tell ourselves about our appearance. Fitness is good for the body and for the mind.
FAVORITE TV SHOW

Amazing Race. Love being a voyeur to people experiencing different cultures and ways of life.
Stress eating in the evening. I will be on point with my diet all day and the evening I mess it up.
Being able to relate to people's weight struggles. I have been up and down many times. I can sympathize with people and can offer advice.
"Everything is going to operate based upon how you feel about yourself."



Start slow and don't compare your journey to others.
The variety of exercises. Workouts can get complacent but at GCP that doesn't happen. There's a constant variety of exercises that will challenge your body and your mind. It keeps it fun and interesting.