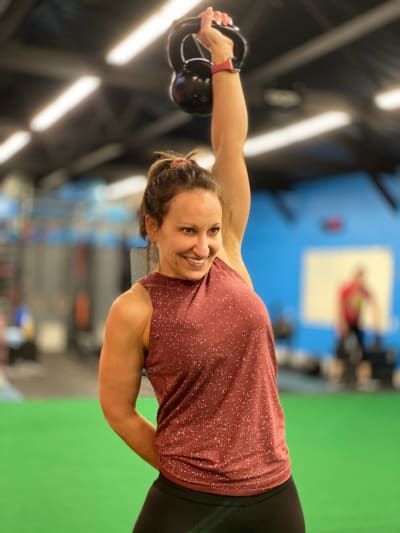 Heather Ruzicka
Heather is a former client who completed transformed herself from diet and exercise. She desires to help women realize that its ok to be strong, have a family and still focus on yourself.
GET TO KNOW THE COACH
Running and spending time with Simeon, my boys and our dogs.
Burpees and tough mudders
FAVORITE HEALTHY FOOD / MEAL
Veggie lasagna and 1st Phorm protein shakes
FAVORITE UNHEALTHY FOOD / MEAL
Skittles but not the purple ones and frosting
WHAT GOT YOU INTO THE INDUSTRY
A very unhealthy lifestyle, magnified by weight gain, and a realization that my weight had started to restrict my life. Followed by a 100lbs weight loss and a new love of what I could actually do!
Understanding and working with individuals to find their strengths.
"You have to be uncomfortable before progress will take place."
Show up everyday and make a meal plan.
We support each and every journey. Helping people achieve things they didn't believe they could!