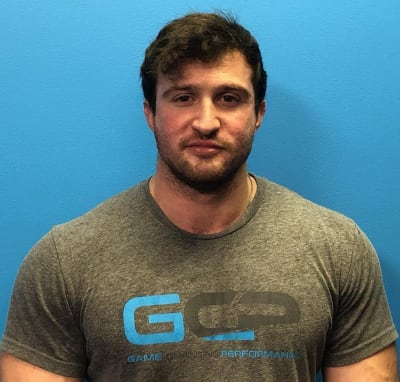 Harrison Colligan
GET TO KNOW THE COACH
FAVORITE HEALTHY FOOD / MEAL
Tilapia and air fried asparagus
FAVORITE UNHEALTHY FOOD / MEAL
Anything from McDonald's. And I mean ANYTHING.
WHAT GOT YOU INTO THE INDUSTRY
I got into fitness because I love helping and motivating people. I love seeing them progress and become happier with who they are.
Overcoming my naturally introverted self. While I love helping people, sometimes it's hard to come out of my shell to do it! Working for GCP has helped me immensely with this.
BEST STRENGTH

I have always taken pride in my ability to fully dedicate myself to something, whether that is cutting for a competition to look as figured as possible, or not giving up on a client, I never, ever give up on what I care about.



"Champions make adjustments, not excuses."
If I'm hungry but shouldn't eat more, I love chugging BCAA's with ice cold water. This always curbs my hunger.
I have two awesome bosses, and clients who make the gym a very specially community. It genuinely feels like a family at times.