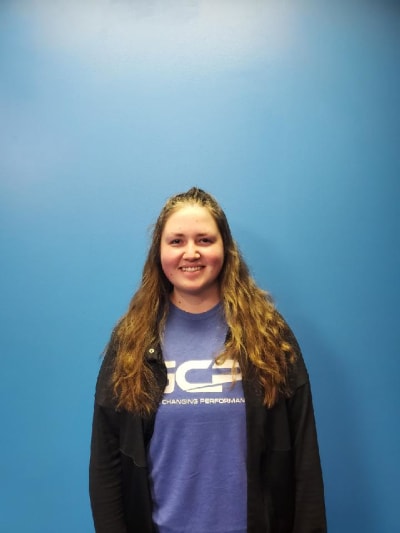 Desiree Greiff
GET TO KNOW THE COACH
FAVORITE HOBBY

Watching movies, hiking, exploring new coffee shops
FAVORITE HEALTHY FOOD / MEAL
FAVORITE UNHEALTHY FOOD / MEAL
WHAT GOT YOU INTO THE INDUSTRY

I have recovered from many injuries through years of playing sports and I see how beneficial exercise is in healing and strengthening. I want to inspire others and help them to reach their own fitness goals. It humbles me to see people become the best version of themselves and it has become my passion to be a part of that process.
BIGGEST STRUGGLE

Taking on too much at once. I love to stay busy and experience new things, but I can sometimes overwhelm myself when I overload my plate.

BEST STRENGTH

My love of learning. I am constantly taking on new challenges and developing skills to better myself.
FAVORITE QUOTE

"Make your life a masterpiece, imagine no limitations on what you can be, have or do." -Brian Tracy
QUICK FIT TIP

Give yourself reasonable and achievable goals. Don't give up even if you feel like you aren't making progress because every little bit is a step closer to your goal.